Three Exercises for the Startup Business Owner
Who Wants to Raise Capital, Maintain Autonomy and Remain Profitable in the Long Run
To launch a business startup you need a lot of expertise, but also a lot of groundwork. Some great business ideas never become commercialized because the people who think them up do not possess the wherewithal to raise the funds needed to promote a new company. A lot of entrepreneurs face this predicament. Many wonder whether their new startup business will be able to firmly stay on course in the long run, and are even uncertain about how to raise capital.
As an entrepreneur you must first recognize the different avenues of financial support available to you before you can raise capital for a startup, find the one that best matches your requirements, and then fulfill the given conditions of the lender. By following these critical steps you can have the chance to effectively raise capital and so you won't have to leave your startup business idea behind.
You should first examine your funding alternatives and carry out a full market research project to completely identify with your potential customers and your key competitors. You can find most of this information online, but you should also be prepared to do some offline research. Below are three quick, but effective, exercises – specifically developed for the busy entrepreneur – to secure funding for your startup business and keep it strong so that it will survive economic downturns and other mini-disasters.
Exercise 1: Identify Sources of Financing for your Startup Business
You have access to several types of funding and you can get financial backing for your startup business through:
Personal Funding. Using your own funds or "bootstrapping" should not be ignored, since this is a major way to raise capital for a startup business venture. Credit cards, personal checking, savings and retirement accounts can all be tapped for startup capital. You can also get equity from selling real estate you may own, automobiles, sporting and other equipment, and also rare collectibles.
Equity Financing. This is a type of funding where an investor exchanges capital for an ownership stake in the startup business. One of the benefits of financing your startup business with equity financing is that you can repay the borrowed amount over a set timeframe. One probable drawback is that you may lose some or in certain cases total autonomy over your business.
Angel Investors and Venture Capitalists. You can use equity financing to get funding from venture capitalists and angel investors. These investors usually hope to acquire your business later on as it increases in value, or to make huge gains at the initial public offering, or at a future stock buy back. This is definitely a possibility to look at, particularly if you run out of conventional ways to raise capital, even if it might not be the most appealing option.
Friends and Family. Your relatives and close associates can present a further way to gain funding for your startup business. This type of financing does not have the delays you'd find with a bank since your relatives and friends know you personally and may like the thrill of the new enterprise. The downside is that these same friends and relatives may think they are entitled to be in on each business decision made, or they may want additional shares in the new company since they lent money to you.
Debt Financing. You can also get funding by taking a loan from a bank or government agency, otherwise known as debt financing. One benefit of this type of financing is that you're able to maintain full control over your business. The drawback is that the large debt may repel other persons or entities that want to invest in your venture.
Government Funding and the SBA. The Small Business Administration, which gives entrepreneurs government loans, is also considered an important resource if you're looking for backing for your venture. Before going to the SBA as a fund to lend you startup money, however, you should understand that that agency does not pay out funds directly to business owners, but rather, acts as a guarantor via a local network of lending partners to help support the setting up, growth and success of small businesses in the US.
Pre Qualification. Most financial experts agree that pre qualification is a way for startup business owners to easily find sources of financial support. You can get pre-qualified capital through liaison organizations, which help startup business owners with their loan application packages and with securing loans. A lot of these pre-approved loans give special consideration to minority groups.
Exercise 2: Develop a Startup Business Plan: Startup Business Funding
Each startup business initiative with moneymaking potential should always be accompanied by a well-constructed, complete business plan so as to successfully raise capital. The first thing to do when creating your one-of-a-kind business plan is to put your thoughts in order, and then you should make a first draft on paper. Grammatical and spelling errors can critically harm your general credibility and by extension your potential to attract funding, so have your business plan proofread.
A lot of successful business owners will tell you that doing a business plan is a lot like writing a resume. You have to give details on your educational background and qualifications, explain how your skill can add value to your venture, and focus on every detail. It is supposed to be created in a manner that leaves potential financiers speechless, and it should not raise any awkward questions. It should also give several references.
You will greatly boost your opportunities to gain financial backing for your startup business enterprise by creating a well-prepared, solid business plan. It will also boost your chances of raising further capital as the business develops in the long term.
Your best bet when writing your business plan is to seek the help of professionals such as lawyers or accountants, to further increase your chance to raise capital. These experts can supply all of the required paperwork for the business plan, and they are an important resource to entrepreneurs looking for funding. In some cases they can write the entire business plan for you.
Always ensure that the accountants and legal consultants you work with are qualified and that they know about developing a startup business from the ground up before you seek their help. Investors will certainly be impressed if you go to the trouble of getting help from qualified, experienced professionals when creating your business plan, and this will increase your chances of effectively raising capital.
A financial worksheet should be incorporated in your business plan, outlining all of your monthly fixed costs. You can provide lenders and investors three crucial financial measures when you use a financial worksheet – the income statement, cash flow statement, and balance sheet.
Of the three, the income statement is crucial for raising capital. It has an estimated cost report, which gives estimated revenues and the anticipated income for your business for the next three to five years. When you give lenders and investors who want to partner with you such financial forecasts, it will allow you to gain credibility and ultimately their trust. You will also gain an edge if you want to raise capital from other sources.
Your business plan will most likely be the first impression a lender has of your business, whether you choose an angel investor or a bank loan. Keep in mind that even if you have an excellent business plan, you could face numerous negative responses. Don't be discouraged, but try to keep an optimistic, professional outlook.
Once you have strong faith in your project, don't lose hope, but look outside the box for different ways to raise capital. If a lender or investor thinks your business ideas have merit, then they will think about giving you a chance by providing you with financial support for your startup business endeavor.
Exercise 3: Determine Your Startup Business Expenses: Startup Business Funding
You should find out how much capital is required to start your business once you identify the different sources of financial support available. Operating cost for running an office, R&D and advertising costs, technical expenses, and staff costs are all part of your essential business expenses, and they cause startup costs to be pretty steep.
You should also consider professional fees such as hiring an accounting firm to audit your books and a law firm for setting up the business as well as the salary you will live on for at least a year. All of these operating costs can mount up extremely fast during the initial years of a business, and it can be discouraging to you as an entrepreneur. If you have a good business plan and proper research, however, you can certainly boost your chances to get funding for your startup business.
Poor funding remains one of the main reasons why a lot of companies fail. Too many times, in fact, the amount needed for the new company to survive is overlooked. A lot of entrepreneurs with shaky economic situations cause their startup businesses to fail purely by misjudging the monetary cost of running it.
These new entrepreneurs have a tendency to limit their operating cost instead of resorting to raising capital somewhere else, and this instantly hampers the capacity of the startup business. This also hinders the business from growing, and causes it to be unstable.
It's strongly recommended that you raise capital from external sources if your business falls upon hard times and you need extra capital to continue operating or to build up your finances. The bank, your relatives and friends, or angel investors and venture capitalists are all good sources to approach for a loan to get funding for a floundering startup business.
Your fast growing expenses should not dishearten you since there are a lot of different ways to raise capital, even if you inderestimate your startup costs. It is very important to explore the various possibilities carefully so you can understand the different options and procedures so you can plan properly and make an informed decision. Researching your options and educating yourself are the two most important components that will lead you to effectively raise capital.
You must know how to distinguish between two kinds of expenses you will have: variable and fixed costs. Your financiers will expect you to know these costs, since this is what will determine how much capital is awarded.
Fixed Expenses – you need to think about the amount you have to shell out for your lease, utilities, administrative, insurance and other costs, when you make the decision to raise capital.
Variable Expenses – stock, cost of shipping and handling, commissions for your salespeople and other costs connected to selling your product or service should also be taken into account when you're looking for capital for your startup business.
Conclusion
You have a lot of different funding options available to you if you want to raise capital. Prior to starting your funding quest, however, you should recognize the various sources of funding and carefully try to meet the desired conditions. You must do sufficient industry research, form an effective startup business plan, and maintain and repair your credit report where necessary.
Cash from friends and relatives and your personal savings may be convenient forms of funding, but these sources may not be sufficient to start up your business. As a startup business owner you can, as an alternative, raise capital from banks and other lending agencies, get government funding, and even approach angel investors and venture capitalists.
Questions, please fill out the form below: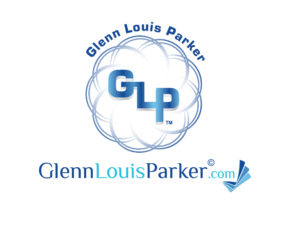 Love & Light
Glenn Louis Parker
Coaching; Life, Business & Health
Dream, Prioritize, Execute, Achieve, Repeat!

Mohandas K. Gandhi — Known also as "Mahatma" to his people meaning;
"The Great Soul"
"LOVE is the strongest force the world processes, and yet it is the humblest imaginable."

Viktor Frankl — 'Man's Search for Meaning'
"You Choose Your Path, or You're A Plaything of Circumstance"