Tantra; A gateway to all things in life.
–  Sleep better
–  Feel happier
–  Improve interpersonal relations
–  Sense of Mastery / Well-being
–  Elevation Relationships ..
–  Balancing libido
–  Woman PC muscle control
–  Men Lingam PC muscle control
–  Prostate healing therapy
–  Vital sensual energy flow ..
–  Men ED Health Problems
–  Intimacy & Sexual Energy
–  Greater Access to Akashic Records
–  Overall Deeper Connection to your body
A path of meditation geared toward singles & couples to heighten your connection to each other, your body and to source energy!
TANTRA  is basically the source of energy and if you master this science, you can easily conquer your materialistic obstacles.
A ancient eastern custom that has gained popularity in the west for it's ability to help couples and singles learn to achieve deeper intimacy during love making.
My Goal?!!!
Awake Your Soul!
Master your own sexuality!
Energy balancing of mind, spirit and body

FREE you from fear, anxiety, depression, stress & pain relief.
To have you live each day as in the moment, filled with LOVE, Passion, and Adventure!
Sessions for; women, men, couples (group and private)
All Genders Welcome
Take your sensuality to the next level, experience the bliss of the ancient Taoist arts, now 13 years in the study and practice of Tantra & G-Spot Massage!

Giving pleasure makes the world a better place! And is REALLY GOOD KARMA!
Tantra Sessions are normally 2 3/4 to 4 hours and range in price starting at $1250 for either a Tantra for Men or Tantra for Women Session, up to $2800 for other Sessions such as a 3 hour Mutual Tantra, depending on which Session is chosen. Customized Sessions are encouraged and usually a common practice and offering of mine, as each will be tailored to your specific desires/needs…every clients needs are different…hence the reason for customized Sessions.
Each session includes:
Deluxe Upscale Accommodations
Consultation
Tea Ceremony
Food
Music
Drink
Candle Lit Tantra Ceremonial Bath
Fresh linens and draping/robes  for your comfort.
Shower available for after session if needed. Rates are non negotiable for in temple sessions.
A safe place of non-judgement; to grow and expand!
Tantra for Women
A Session for women who would like to enjoy a totally different experience, cautiously come to know more about themselves and wish to learn to shed old wounds in a secure environment with a completely understanding Tantra provider.
This Session is considered to be a journey as we focus on experiencing a new body, spirit and soul. An ideal session for women that wish to be pampered woman that can make them forget life, family, husband and the stresses of the work place for a while. Women can count on undivided attention, as time is taken to listen to inquiries and discuss wishes. She can count on full relaxation, as her entire body becomes involved and her senses will be given the utmost pleasure. The goal is for a new being to immerge guided by the careful touch of expert hands.
A goal is to create an atmosphere which enables her to undergo a new experience and to deepen an understanding of her inner self. In this Session we normally being with a light repast, drink and tea over discussion, proceed to candle lit holistic ceremonial spa bath, Tantra touch therapy, Yoni and G Spot Therapy. This Session is ideal as it allows for a letting go period, surrendering and dissolving while being engulfed by oceanic pleasure and can become a profound experience as it touches on the innermost core as she gives herself fully and freely to the therapist to journey to the source of the joy and power of life, free of expectations and enjoy an adventure that can open up new worlds. Here, fears, insecurities and past experiences can be relived and discussed, looked at and sometimes dissolved and eventually understood. This creates a private and sacred space where one can encounter their own deeply felt pleasure and vibrancy. Since there are no expectations, this Session is always attuned to the individuals wishes and needs.
A special effort is made to ensure that the Session takes place in a pleasant and protected atmosphere. Flowers, candle light, sensual scents and lots of time help to create a space where a woman can become fully present within herself. Overall this will be a pleasurable journey of the senses, and I support and accompany all women on this journey. It is only recently that science has taught us that a woman's sexuality differs from that of a man, so both G Spot and Yoni Therapy are an intense experience and allow for a new feeling beyond comparison.
NOTE – Tantra for Women is a Session which I offer at a very reasonable "discounted" rate of $1250 for an up to four (4) hour session…I encourage more women to come to visit with me, as we co-create Sacred Space and learn more about ourselves. IF you are a female, are local to me AND can have me as "your" guest, I can further discount this Session to $300 for one hour and $350 for a two hour Intensive Session.

Couples Tantra (All Genders)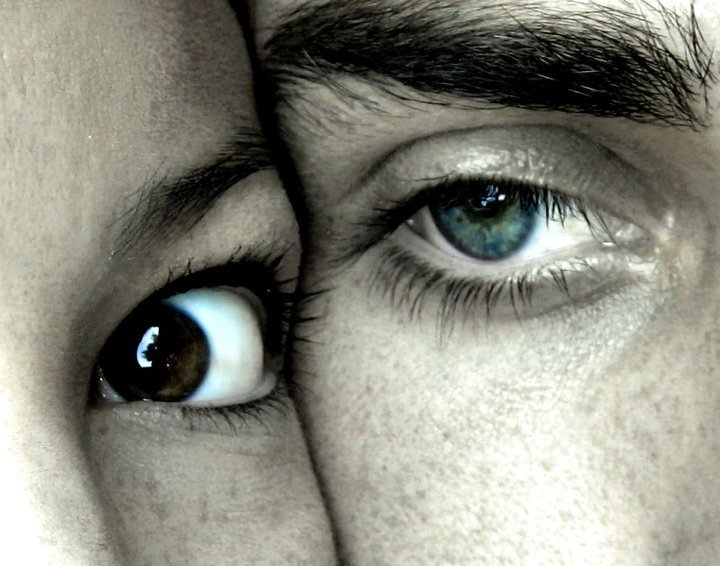 Provides harmonious structure for couples that would like to share a Tantra experience with each other. More and more, couples wish to explore their joint sensuality in a new and different way. For most it is a totally new experience.
Couples Sessions can be accomplished in a variety of ways; i.e., one member of the partnership can watch without participation while their partner has their session. On the flip side, one partner can assist and support myself, the practitioner. No matter what scenario, all is accomplished in a protected and sacred space and no matter what, both partners can surrender fully…they know that the other is experiencing the same thing at the same time. This is a strong feeling that allows couples to bond deeply and can give them a whole new sense of togetherness.
Couples have the choice to have their Session separately or jointly. Both options have their advantages and disadvantages. Having Sessions separately is sometimes best as it is easier to keep each individuals attention on themselves. Either is fine and a matter of personal preference, however, for couples that have never experienced Tantra it is recommended to have Sessions done separately and then at the end of the session to share in a joint Session…that way, they can enrich each other with their individual experiences.
If a couple decide to have the Session at the same time they will get to experience their partner's emotions without touching him/her…this can be very stimulating for many couples…or not. At the end, a couple will have time together to let the experience wind down they way they'd like it to. The majority of couples experience a joint Session as an intense journey that leaves a strong impression. In addition, couples can receive a 'touch coaching' Session…here a couple will learn the different qualities of touch and the basic structure of a Tantra Session. While one partner is learning and experimenting things under my direct guidance, the other can relax.
Couples Sessions start with initial meeting over light repast, tea and drink and end in the same fashion…candle lit holistic bath would be up to the partners but is normally included, as well as instruction during the Session. Session includes but is not limited to Sacred Sex techniques, Kama Sutra positioning, Yoni, Female Sacred Spot, Female Ejaculation, Lingam, Male Prostate/Male Sacred spot, and more.

Tantra for Men
A Session designed for men that need to unwind, learn and experience, without worrying about giving something back. Sometimes life is much too overwhelming, whereas most men are designated as the primary caregiver and bread winner in home situations. After a Tantra for Men's Session, many men say that they have never before experienced anything quite like it. Others say that their relationship to their bodies and their sexuality has changed permanently.
Men can relate to themselves in a new way once they are free of the expectations of daily life. The need to perform at home and at work dissolves in this Session with me…with Tantra, a mans boundaries dissipate and a sense of time disappears when put in the hands of an experienced Tantra Daka such as myself. Old concepts of intimacy can change when a man is experiencing his "own" body and private space due to finely sharpened senses. A liberating freedom from intent occurs when they experience surrender without the expectation or need for sexual exchange and mutual touching, which is so much demanded from them at home.
Tantra for Men is an invitation to encounter a mans inner self, but on a much deeper level. To do this we use scents and candles as well as a holistic candle lit bath, to create a space that is stimulating and pleasant all at the same time. On this sensual journey through the body, you will be accompanied by me…your experienced and supportive Tantrika.
For the Tantra professional, it is highly important that both parties determine without the pressure of expectations, how the Session shall be conducted and both the gentleman and myself will work hand in hand to accomplish this. This particular Session starts with tea/drink and light repast and follows through with Candle lit bath ceremony, focusing on Lingam, relaxation techniques, male G spot, prostate, ejaculatory problems, methods of increased staying power and more. This Session requires trust and surrender on the part of my male devotees…the more relaxed you are, the more deeply you can be touched.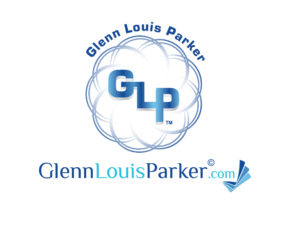 Love & Light
Glenn Louis Parker
Life Coaching & Business Mentorship
Dream, Prioritize, Execute, Achieve, Repeat!