Dragon's Lair Comic and Game Store Comic Franchise Cycle Explained and how You Can Benefit
Dragon's Lair comic and game store franchise, which uses a business model that unites the best features of sole proprietorship and Corporate America. The brand was founded in September 1986 by David Wheeler, who was then a History major at the University of Texas at Austin. David opened the first Dragon's Lair store using a $10,000 loan from his mother.
That first store took up about 1000 square feet in a ramshackle house where David and several of his employees lived. Twenty-five years later, the store has risen in prestige and recognition in both the comic and game industries. The store has been nominated multiple times for the Will Eisner Spirit of Retailing Award, the outstanding award for comic book stores. In 2010 it was recognized by the Games Manufacturer's Association (GAMA) as the Premiere Game Store in North America.
The Dragon's Lair comic and game store franchise is dedicated to opening stores that are professionally run, well-stocked and that offer customers a superior shopping experience. Many people who want to own a franchise look at the business model as a magic pill. We have news for those people … it's not magic: it's a process. But once you work that process, it can work like magic!
Here's the comic and game store franchise Cycle Broken Down Into Three Simple Parts:
Get Licensed to Operate a Dragon's Lair comic and game store franchise
This gives you the right to operate and manage your own Dragon's Lair comic and game store franchise business. While you don't get any rights to the "Dragon's Lair" name brand when you make a franchise buy, you do own the assets of your company, and as long as you adhere to the franchise agreement you will have specific rights under state and federal law.
In the process of becoming licensed, Dragon's Lair will provide you with a Franchise Disclosure document, which among other things will outline the company's contractual support obligations to the franchisee. It details the franchisor's training programs and any required systems, such as computers and software. An important component of the FDD is Section 11, which tells you what training you will receive. As a comic and game store franchise owner, you will need proper pre-opening training so you can start successfully and the right post-opening training so you can continue to have smooth operations.
According to David, "if a franchisee is interested in running a business that is usually a lot of fun, with customers who are among the best in the world and doing what they love, then it is our business to help them open and run a store that they will be proud of."
With a Dragon's Lair comic and game store franchise, you'll reduce the risks of starting a company while reaping the benefits of operating your own business. Dragon's Lair will look after important parts of the business: delivering comic books and games, marketing support and plans, management, financial assistance, guidance, location for the business and even more.
Commence Operations at Your New comic franchise and game store Business
Dragon's Lair, LLC CEO David Wheeler says that running a comic and game store franchise is a lot of work. You need to love comics and games. You may need to work forty to sixty hours a week. The Dragon's Lair, LLC training goal is to impart to you knowledge that it would normally take three to five years and many hard knows to acquire on your own. A Dragon's Lair, LLC Comics & Fantasy (R) comic and game store franchise allows you to put your efforts in a company that already has established standards and training methods, so you can focus on more strategic priorities. You don't have to spend time coming up with your own business strategy: the company already has a strategy that works, so you can hit the ground running. Employee training is also built into the strategy, so all you need to focus on is growing the bottom line.
The recent recession has sparked a renewed interest in franchising as a career option. A recession is a great time to grow your comic and game store franchise, because it gives you the opportunity to learn everything you need to know to position yourself for the inevitable recovery.
My desire is to start the franchisee off with the equivalent knowledge that would otherwise that them three to five years to amass.
Reap the Benefits that Come With Owning a comic and game store
franchise
David insists that starting a comic and game store franchise is "a lifestyle choice." The main benefit of purchasing a Dragon's Lair, LLC Comics & Fantasy® franchise is that it allows you to use the parent company's name to attract a pre-existing customer base. You also get the right to use their industry practices: trade secrets, accounting systems and so on. Best of all, the parent company will give you ongoing support throughout your venture.
Since you're following a proven business model, you can avoid some of the common mistakes that plague new business owners. For example, you won't have to make costly mistakes such as spending too much on fixtures or developing an ineffective marketing campaign. Your comic book franchise operation is also part of a larger system which can bring about increased negotiating and buying power.
Another benefit to the Dragon's Lair comic and game store franchise is that David and his team genuinely wants you to succeed. Bearing this in mind it is important that you discuss your successes and problems with the parent company on an ongoing basis. David has already invented the wheel; the Dragon Lair plan has already proven successful and corrections have already been made. All you need to do is put it in practice and watch your profits grow.
Conclusion
Dragon's Lair comic and game store franchise is perfect for you if you like the industry, you're dedicated to providing superior customer service, you're emotionally and intellectually mature, and you're willing to follow a proven system. You'll also need to have professional, retail or military experience, good credit and the support of your family.
You will own a comic and game store franchise that's part of a company that works hard to ensure its customers form comic and games communities by providing regular events, artist signings and appearances, and tournaments. Dragon's Lair, LLC Comics & Fantasy® stores still operate under the well established and regarded name of Dragon's Lair LLC Comics & Fantasy®, support their respective communities with food drives, donations to school reading programs and, at the Austin location, by providing meeting space for a local home schooling group. To contact David Wheeler regarding a Dragon's Lair comic and game store franchise please fill out the form below!
---
Questions, please fill out the form below:
---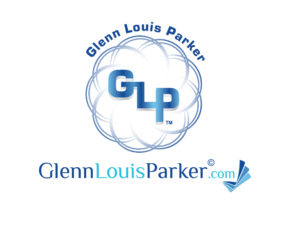 Love & Light
Glenn Louis Parker
Coaching; Life, Business & Health
Dream, Prioritize, Execute, Achieve, Repeat!

Mohandas K. Gandhi — Known also as "Mahatma" to his people meaning;
"The Great Soul"
"LOVE is the strongest force the world processes, and yet it is the humblest imaginable."

Viktor Frankl — 'Man's Search for Meaning'
"You Choose Your Path, or You're A Plaything of Circumstance"