First, came the feeling of knowing the Twin Flame already…
You might wonder how Gabriella Hartwell, the Twin Flame Specialist, could know about love and her connection to her twin flame before physically meeting him in this lifetime, however this is the core of what a twin flame relationship is. It goes way beyond the physical contact as she says, "Your twin flame is an extension of you. When you connect with your essence, it is natural to begin the process of remembering your twin. You have agreed to meet for certain reasons and that meeting, since it has already been planned before incarnation, you can receive glimpses before you actually meet in the flesh."
From Feeling the Twin Flame to Remembering…
This is what Gabriella experienced as a young girl, emerging into womanhood, becoming aware of her own self. "I can recall feeling the energy of a man whom I knew I would one day share myself with, and I had a sense of the creative, loving space that we hold together." These feelings and her knowing increased as she went through her intimate relationships, emerging more into the woman she is today. Even though she knew that her path would lead her to her twin flame, she knew that each relationship and connection throughout her journey was important for growth, healing, understanding and moving deeper into the vibration of love. She developed an intense desire to help people in loving the way that she saw love to be. "I remember so many people approaching me, strangers even, sharing their issues within relationships and asking me for advice. This began the journey towards working within relationships as I do today."
Remembering the Twin Flame Brings you into Action…
Gabriella has such a strong sense of belief in love, a calmness inspired by her experience with the guidance of the universe. She feels that one needs to feel this support from Source in order to move forward on the journey towards deeper twin flame love. As a result, there is an ever growing trust that embraces you, as you take action towards what you are guided. Gabriella believes that we are given signs throughout our days, "little cookie crumbs" to encourage us, to remind us of what our soul has intended to create, and when we notice these, we have the opportunity to follow with that trust we establish by being open to the life experience.
The essential step of Letting Go on the Twin Flame Journey… Twin Flame Signs
Gabriella has written the book, You Find Your Soul Mate When You Let Go of Searching, where she helps to guide her readers to go within themselves to discover the love that is there waiting to be cultivated. By discovering that your happiness comes from within you and allowing yourself to be happy in the present moment, you pave the way for the union of your twin flame. It is in the present moment where all of your creations bloom and blossom fully into your life, for it is the energy that you hold that attracts a similar vibration. This is why letting go is so important. Gabriella smiles and says, "Imagine your hand holding so tightly to something. Now imagine what you are intending to create arriving while your hand is still holding so tightly…does it have room to enter into your life?" Gabriella feels that letting go is one of the key steps to welcoming in the twin flame love relationship. What does she mean by this? She says, "It is important to let go of the when and the how, the expectations of each step as it unfolds. With letting go, we allow for the natural process to unfold as it will with faith that everything is happening in its perfect order."
Are you Ready to Embrace a Divine Spiritual Partnership with your Twin Flame?
Let Gabriella Hartwell help you to know and find that bright light shining within you, to assist in guiding you into the process of letting go and trusting the divine order of the universe as this naturally brings you into the vibration of attracting the twin flame into your life. Gabriella offers relationship coaching sessions, angel and dream guidance readings. You may visit her website at http://www.EmergingSoul.com for more information on these, testimonials, and to connect with her. She also has a weekly radio show on Mondays which you can listen to at http://www.blogtalkradio.com/beyoutofull and monthly live chats which you can view on her upcoming events tab from her website. She welcomes your questions for submission into her Questions Answered section of her blog and is always open for suggestions on topics for both her radio shows and live chats. As Gabriella says with a wink, "Don't give up on love. Imagine the grandest, deepest, most loving relationship, and allow it to come to you. You deserve it, you can have it, and you can keep it growing ever deeper with the passing years. "
---
Questions, please fill out the form below:
---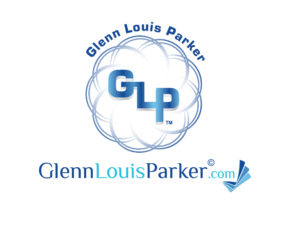 Love & Light
Glenn Louis Parker
Coaching; Life, Business & Health
Dream, Prioritize, Execute, Achieve, Repeat!

Mohandas K. Gandhi — Known also as "Mahatma" to his people meaning;
"The Great Soul"
"LOVE is the strongest force the world processes, and yet it is the humblest imaginable."

Viktor Frankl — 'Man's Search for Meaning'
"You Choose Your Path, or You're A Plaything of Circumstance"