Is Sound Therapy for Your Child?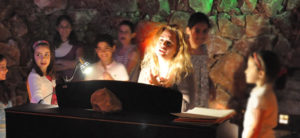 Sound therapy has been used by humans for ages. It is considered an "expressive therapy," with an interpersonal method where a qualified therapist makes use of music and its different features – physical, emotional, psychological, communal, aesthetic and divine – to assist clients in improving or preserving their health.
Amber Link uses sound therapy to develop new artists, using a holistic approach to unlock the talent in young musicians. Their youth project has achieved a good and solid reputation in Athens, Greece, and it gives participants opportunities through different exchange programs. So, is Amber Link's sound therapy program worth the investment in time, energy and money? Ask these questions to find out…
Top 5 Questions to Discovering if Sound Therapy is for your Child
1. Would you like your child to be trained by specialists in the field?
The Koulouris sisters both attended the Conservatory, graduating in 1989 with first prizes awarded by unanimous decision. They are qualified in the field, with both women holding degrees in advanced theoretical studies of music. After leaving the Conservatory, famed concert pianist and
Juillard professor Vinia Tsopelas took them under her wing for specialized training in duo piano repertoire with master class studies. Amber Link also has many other qualified teachers, professionals, and volunteers who help to make their musical programme a success.
2. Would you like your child to be exposed to a holistic approach to learning the arts?
You child will be exposed to much more than just music at Amber Link. He will learn the physical and breathing exercises and meditative techniques that are so important to actors onstage. Whether your child is a dancer, choreographer or singer, a stage designer or a tailor, his unique talents will be explored and fully developed with Amber Link's programmes.
3. Would you like your child's body to be in sync with his soul?
Visualize the symphony occurring within your body this second: a heartbeat, the circulation of blood, lymph pulsating throughout. The philosophy of the founders of Amber Link, Stacy and Stephie Koulouris, is that the body and soul depend on each other in life and also on stage, and in their musical programme they strive for children to develop both.
4. Does your child have developmental problems?
Sound therapy addresses problems such as hearing hypersensitivity and inattentiveness, hearing loss, problems processing different tones, speech impediments and language problems, trouble with lateralization and visualization, irritability, learning disabilities and emotional problems. Amber Link's youth project allows children to counteract these problems by exploring their capabilities and talents when they work with their own creative strength.
5. Are you looking for an affordable, convenient solution?
Sound therapy is affordable and straightforward. The breathing exercises and the classical music restore the ear and work to help the brain. Your children can do sound therapy at Amber Link's Youth Art Center, at one of their regular workshops or seminars, at their summer music camp or through their exchange program. This musical program will benefit them because it deals with the stress and tiredness young people have to cope with as they try to balance school with other activities.
Sound therapy boosts concentration and recall, leads to improved learning and academic performance, superior balance and coordination, relief of lightheadedness and a general feeling that the mind is sharper and communication is easier. Only you can answer the question of whether sound therapy would be beneficial for your child, but it is certainly worth your consideration.
SuperBrain Demonstration
Youngsters in Greece practising and learning superbrain yoga.for official demonstration pls visit: superbrainyoga.com
Web Sites:
Amber Link ~~ English — Greek — Facebook — Facebook Group
---
Questions, please fill out the form below:
---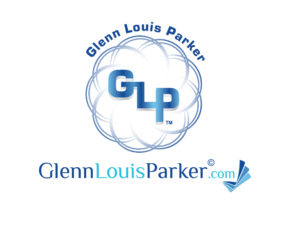 Love & Light
Glenn Louis Parker
Coaching; Life, Business & Health
Dream, Prioritize, Execute, Achieve, Repeat!

Mohandas K. Gandhi — Known also as "Mahatma" to his people meaning;
"The Great Soul"
"LOVE is the strongest force the world processes, and yet it is the humblest imaginable."

Viktor Frankl — 'Man's Search for Meaning'
"You Choose Your Path, or You're A Plaything of Circumstance"