The Start of a Global Consciousness Project
When two talented artists get together, the ability to co- create and spread global consciousness is unlimited. This is especially true when the 2 artists are multifaceted and specialize in both performing arts and media production. Akira Chan is a leader in the world of conscious media. Not only does he have the technical skills to capture and edit amazing footage, he is truly an artist in his process, making sure to find texture, creative angles, and follow movement. Pair that with Adelaide Marcus ability to perform and conceptualize story lines, and the formula is perfectly set for a Global Consciousness project! Shortly after these 2 dreamers met, they realized their potential! Yet, the idea for the project series sprouted after their first "play day." They decided to take the time to go to a gorgeous location and play; dress up, dance and capture it. After the long day of unpredictable rainy weather that brought forward a magnificent rainbow, Adelaide and Akira drove back home to San Diego with huge smiles on their faces. Adelaide thought to herself, if people could be inspired and put that into action in their lives, then they would love life, and in turn want to invest their energy in making life better. Adelaide sees the current state of our world as being out of balance and unsustainable. Though she never really felt like taking on the role of a "preacher," Adelaide recognized that there was a voice inside of her that was worth putting out there on a global level. She told Akira, " What if I wrote a poem, and read it at the end of this video? We could inspire people and share a clear message that is heart felt non intrusive!" And this is the birth of their Global Consciousness project.
Global Consciousness Series Unfolds:
According to Adelaide, the entire Global Consciousness series has unfolded in a way that the next step does not present itself until the first step has been taken. The series idea did not come into actualization until the first "Conscious collaboration" video was released. The responses were plentiful and new subscribers began to take interest in Art By Adelaide you tube channel. Strangely, there seemed to be nothing else out there in the Conscious media realm that shared a message using mostly performance art and imagined characters. Fortunately, global consciousness media in its entirety has been spreading rapidly. Information on sacred geometry, division of wealth, and other socially taboo subjects are now being spread and more openly discussed. The Global Consciousness series depicts important "issues" in a way that focuses energy not on harnessing angry feelings about our current state, but instead transforming the energy into something more loving, forgiving or beautiful. To Adelaide, this is where the ART comes into play. For example she says, "If you take a sad moment in your life and turn it into a song and share it through music, you are essentially transforming a hurtful time into a poetic piece of art that others can enjoy and connect with." Because there are so many subjects that could use some light at this time, the Global Consciousness series will continuously unfold and take on new forms of expression.
Akira Chan Arts and Art By Adelaide present: Default Evolution…
Global Consciousness Media
---
Why Now? Importance of Spreading Global Consciousness through Media: Global Consciousness Awakening
Adelaide and Akira strongly feel that this is the point in time for Global Consciousness media to rise up. Of course at any point conscious media would be helpful and insightful to those interested, but it seems that right now, the masses are becoming increasingly open to new ideas, and ways to create a better system of living. With advances in sciences, like quantum physics and other findings giving evidence to ancient cultures we never even learned about, humans have started to realize how little is actually known. "And to take it once step further" Adelaide shares, "many have began to realize that what we see is simply an illusion, and only one possible reality out of infinite realities to choose from." Along with the unveiling of our current reality, Adelaide believes that people are beginning to recognize our humanness, regardless of color or country. This is where media has a huge impact! Currently, one of the only things not regulated or extensively controlled, is the Internet. Articles, web sites, and videos can be uploaded for millions around the globe to view. "Wow," says Adelaide, "think about what this can do to shape our collective consciousness and produce a real change on Planet Earth." Though Adelaide can touch audiences through her performance and visual art through direct contact, she understands that a larger impact is spread through media. Akira and Adelaide have both been inspired by other films that help spread awareness. When they like it, they share it, just as people do with their conscious collaborations. Thus the knowledge becomes a ripple in a huge pond of Global Consciousness.
To Contact Adelaide please fill out the form below!
Current Global Consciousness Project: Default Evolution
As mentioned before, there are tons of global issues that can be conceptualized and depicted through the Global Consciousness Video Series. The one that has fallen into place most recently is titled Default Evolution, and speaks about the "waking up" experience; breaking patterns that do not serve us and learning to find our hearts. Robots are archetype figures that depict a very mechanical approach to "living", when in fact they are not truly living or feeling at all. Obviously humans are not robots, but in our world of industries, corporations, and pyramid schemes, there are many people who spend most of their days functioning without passion. Adelaide and her acrobatic partner David Booker perform the story of 2 robots left in a broken world. By default, they evolve and enter a new realm of existence. This film was created to the music of Kaminanda, a good friend in the community of artist that Akira and Adelaide create with. Adelaide explains that, what is most important is that the film is seen, appreciated and shared. The conscious collaboration video itself can express more than any article could attempt to explain! Default Evolution was a big production consisting of only a few active creators, only 3rd in the series this was the most time intensive creation, coming with a huge potential to expand Global consciousness.
Where next? How to Expand Global Consciousness
With each Global Consciousness video project, Akira and Adelaide reach further out into the community to co create something even more incredible. It has been quite amazing what this duo has done despite not having a huge camera crew, costume designers, makeup artist and so on. At the same time, the music and guest performers continue to increase and the collaboration aspect of the projects spread across the community of artists. Still, what is most essential is that the product is getting dispersed and viewed. This is where the public plays a big role. If you are inspired its important to share and subscribe to Art By Adelaide you tube channel to stay in the loop on more video projects. The potential of where the films will go is unbounded! "In a sense," says Adelaide " after created, the Global Consciousness projects will lead us to the next step in our unfolding process." Akira and Adelaide are on a roll and constantly gathering footage from all over the world, bringing magic and fantasy to every filming location. Coming next will be dancing flowers, mermaids and magicians. Adelaide expresses the importance of support to keep the series alive. Be inspired and a part of the ripple of escalating Global Consciousness.
Questions, please fill out the form below: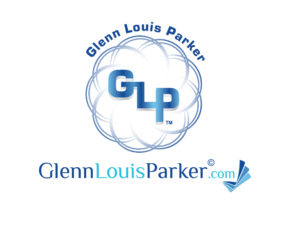 Love & Light
Glenn Louis Parker
Coaching; Life, Business & Health
Dream, Prioritize, Execute, Achieve, Repeat!

Mohandas K. Gandhi — Known also as "Mahatma" to his people meaning;
"The Great Soul"
"LOVE is the strongest force the world processes, and yet it is the humblest imaginable."

Viktor Frankl — 'Man's Search for Meaning'
"You Choose Your Path, or You're A Plaything of Circumstance"