The Elevator Pitch

30 Seconds To Your Next Lead
Whether someone is meeting his or her in-laws for the first time or being interviewed for a job, a great first impression can mean the difference between success and failure. The business world is no exception. The start of any successful relationship comes down to one thing; a great introduction. In our private lives, having an attractive personality and uncovering common interests is what makes the difference between making friends and being loners.[br]
When trying to create new business relationships, personality does help, but being able to communicate succinctly and intelligently what you have to offer is the best thing you can do. This is where the perfect pitch comes into play and is commonly referred to as an elevator pitch. [br]
An elevator pitch is a briefly worded yet informational statement about who you are and what you do. Often times, people spend years developing a business idea, doing research and writing business plans. They know the business like the back of their hand, but when asked what they do, they either can't easily explain it or they give a long and wandering explanation that does nothing more than bore the listener. [br]
When offered the opportunity to win a new client or to catch the attention of a prospective business partner, you have to keep two things in mind. First, these types of people are most likely very busy and have little time to hear what you have to offer and second, they get approached with offers more often than they'd like. [br]
If you want to overcome these obstacles and make a great impression worth remembering, you have to make both your passion for what you do and the service or product you are offering as evident as possible and you have to do it in about 30 seconds. Half a minute may sound like a short amount of time to get your talking points across, but with some organization of your ideas and a lot of practice, it's all the time you will need. [br]
Developing Your Elevator Pitch
The main purpose of an elevator pitch is to be an introduction tool. You want to be able to pique someone's interest enough that you have him or her wanting to know more. Here are a few questions you should ask yourself when creating an effective elevator pitch:
What need do you fill and how do you fill it?

It is very important to clearly define what service you are offering and how you provide that service. Business people think in terms of Return on Investment. When you can clearly and concisely describe how you can make doing business easier or more efficient while increasing their bottom line, you will most likely grab their attention. When developing this part of your pitch, it's best to jot down the 10 most attractive features of what you have to offer and whittle the list down to the 2 you think will be most effective.
Are you speaking their language?

When approaching a prospect, it's best to know your audience. Depending on the person you are approaching, you may need to decide whether or not the use of industry specific jargon is appropriate, but always remember to keep your pitch simple to understand. A common mistake when making an elevator pitch is attempting to try to sound smarter than you need to. The result is a pitch that is hard to understand and therefore ineffective. A good pitch is all about getting information across in a short period of time, so keep it simple by using plain, understandable English.
What makes you so special?

You know what you have to offer and you also know that you work hard to deliver the best in service. But your prospect doesn't know anything about you. As far as he or she is concerned, the same quality of service can be found at any of your competitors. It's your duty to explain to your prospect why doing business with you is a better choice than any other available. When crafting your elevator pitch, make sure you explain how what you do has made you an asset to other clients and enhanced their success. Write a list of 10 attributes that set you apart from the pack and pick the 2 strongest to include in your pitch.
Is your pitch passionate?

When the opportunity to speak to a prospect arises, you need to make sure that you are firing on all cylinders. If you aren't passionate about your business idea, no one will be. You have put in the hard work developing your business and you believe in what you do. You need to focus on what excites you about the business you are in and let hat shine through when making your pitch. Your elevator pitch is your chance not just to share information, but to share a sentiment. When a prospective client or business partner sees how much you believe in your ideas he or she will be much more likely to listen to what else you have to share.
Questions, please fill out the form below: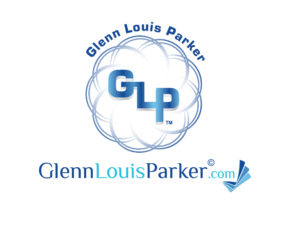 Love & Light
Glenn Louis Parker
Coaching; Life, Business & Health
Dream, Prioritize, Execute, Achieve, Repeat!

Mohandas K. Gandhi — Known also as "Mahatma" to his people meaning;
"The Great Soul"
"LOVE is the strongest force the world processes, and yet it is the humblest imaginable."

Viktor Frankl — 'Man's Search for Meaning'
"You Choose Your Path, or You're A Plaything of Circumstance"